Capital International Airport
No.3 Terminal of the Beijing Capital International Airport, the expansion project was ended in 2007, the PA66 GF25 thermal barrier struts were designed and extruded by us for the project.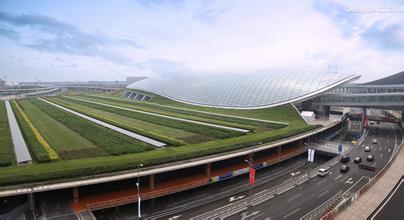 Beijing Capital International Airport (IATA: PEK, ICAO: ZBAA) is the main international airport serving Beijing. It is located 32 km (20 mi) northeast of Beijing's city center, in an enclave of Chaoyang District and the surroundings of that enclave in suburban Shunyi District.[4] The airport is owned and operated by the Beijing Capital International Airport Company Limited, a state-controlled company. The airport's IATA Airport code, PEK, is based on the city's former romanized name, Peking.[note 1]
Beijing Capital International Airport is the main hub for Air China, the flag carrier of the People's Republic of China, which flies to around 120 destinations (excluding cargo) from Beijing.Hainan Airlines and China Southern Airlines also use the airport as their hub.
Beijing Capital added Terminal 3 in 2008 in time for the 2008 Summer Olympic Games, the second largest airport terminal in the world after Dubai International Airport's Terminal 3, and the sixth largest building in the world by area. Beijing Capital International Airport covers 1,480 hectares (3,700 acres) of land.
Beijing Capital has rapidly ascended in rankings of the world's busiest airports in the past decade. It had become the busiest airport in Asia in terms of passenger traffic and total traffic movements by 2009. It has been the world's second busiest airport in terms of passenger traffic since 2010. The airport registered 557,167 aircraft movements (take-offs and landings), ranking 6th in the world in 2012.[3] In terms of cargo traffic, Beijing airport has also witnessed rapid growth. By 2012, the airport had become the 13th busiest airport in the world by cargo traffic, registering 1,787,027 tonnes.[3]